DESIGN
We work closely with you to design something that perfectly represents your style or brand. We do this by finding out the purpose and needs of your design and then coupling your ideas with our insight.

FABRICATION
With the help of state-of-the-art digital printers and plotters, our skilled production team is able to handle multiple projects at once, further cutting down on turn-around time.

INSTALLATION
Our installation team has years experience dealing with difficult wrap and sign installs. Whether it's produced in house or provided by you, rest assured that we'll get your sign installed flawlessly.
CUSTOM SIGNS ARE INCREDIBLY VERSATILE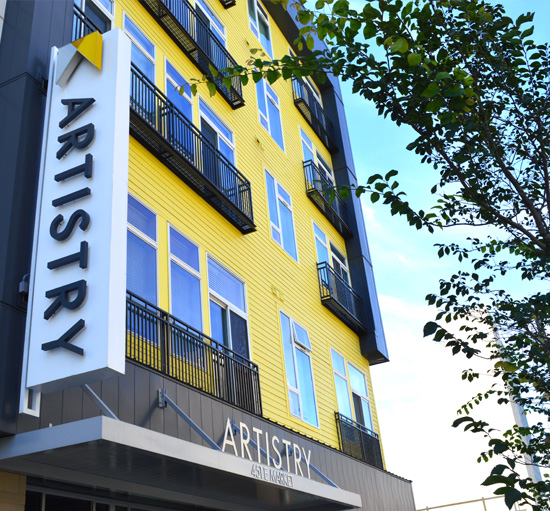 CSI SIGNS WILL HELP YOU GET THE WORD OUT.
Since 2001, CSI Signs has produced quality customized sign solutions such as vehicle wraps, banners, interior signs, exterior signs, electrical signs, street signs and metal fabrications for clients in and around Indianapolis. From small businesses to large corporations, CSI Signs creates custom signs for all types of businesses and organizations. At the core of our company are honest, friendly and hard-working individuals who strive to provide our customers with top quality products.
"I was needing several different signs for my real estate company, after meeting with the team at CSI Signs they gave me several great options for layout and materials…"

Curt Whitesell – Owner WKRP Indy
"CSI Signs went room by room to not only designing and laying out our new signage but also made great suggestions on other products that may be helpful to our members…"

The Union – Westfield
"I was in need of a tradeshow both for an upcoming event and explained the concept to the creative team at CSI Designs. Needless to say, the final product was a show-stopper!"

John Brooks – Owner Digital Endeavor